This release contains new features and numerous reliability fixes and an update is highly recommended!
MacroTik has had various bugs squashed after testing on RouterOS 6 which is now more well supported, as well as a few crash-causing bugs fixed affecting all versions.
Individual device account information that was previously visible in the main window has been removed in this release and replaced with static device specification information, including various new data points.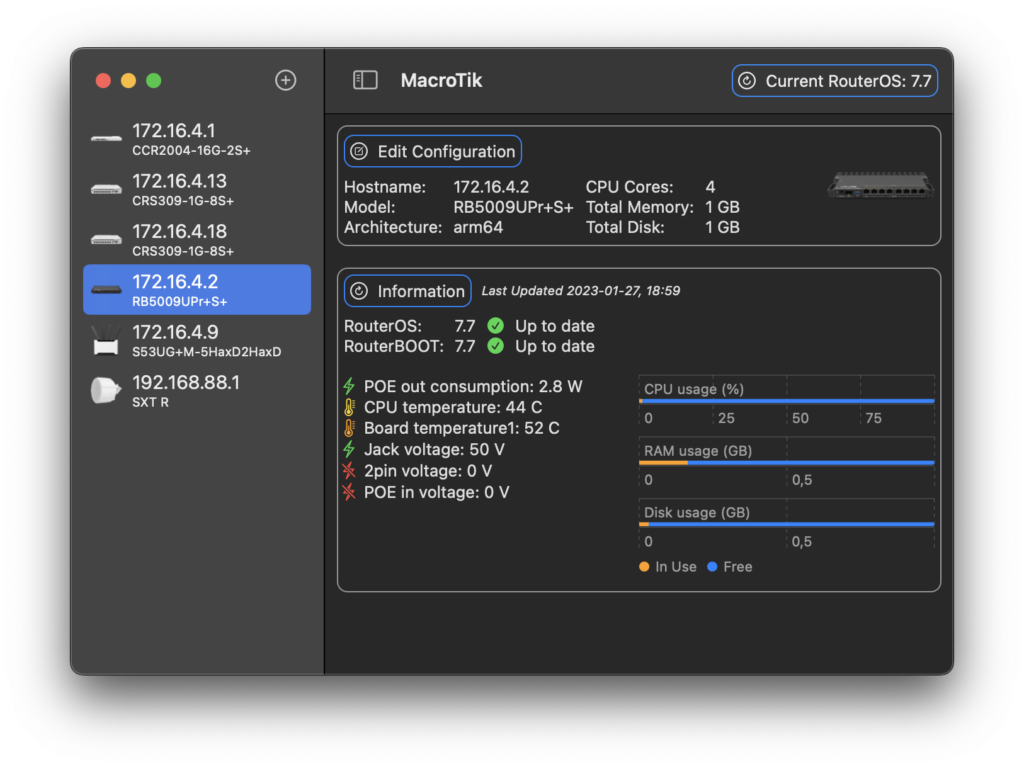 A brief list of all the changes:
Device account details have been removed from the main view with the exception of the host name.
Account details were replaced with static device information such as the model number and CPU architecture. It also includes new information including the number of CPU cores, total RAM and total disk space.
The SFTP framework was updated to support the insecure SFTP ciphers required to allow older versions of RouterOS to function.
Fixed a bug in how we compare different RouterOS versions that causes crashes under certain conditions.
Fixed a possible crash when unwrapping health data from core data when it contains an empty dictionary.
Add device icons for the various MikroTik devices that report as an SXT R
Fixed detecting RouterOS version correctly when a device is running RouterOS 6
Download the latest update from our MacroTik page!