JamBadger Blog
Today a new version of MacroTik is available with the following changes:
Reworked information view with different alignment and the last update time is displayed differently
Fixed a bug for people that historically used v1.58 and earlier where SSL is incorrectly shown as disabled when using the REST API
Added support for reporting data from /system/health for capable devices in a new optional "Health" section
Added new graphs of disk and memory usage in the new health section
The new health section is enabled by default, however it is possible to go into MacroTik settings and disable them if you wish.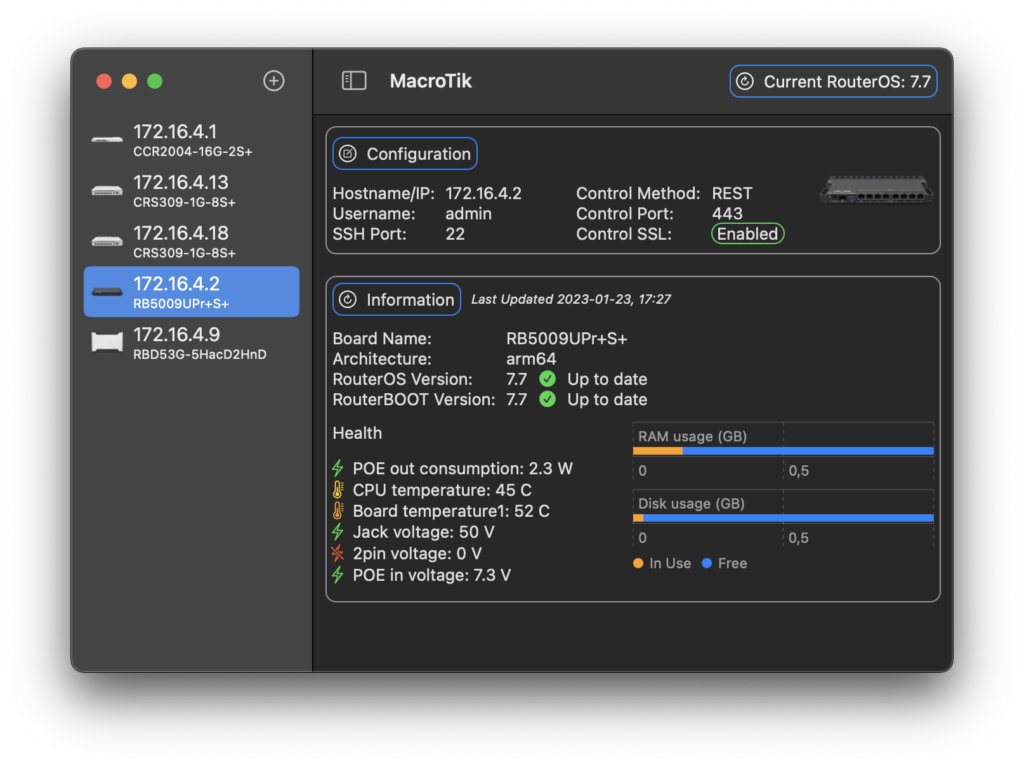 On the left hand side various metrics may be available, which include power and temperature information but may also include things such as fan speed depending on the device.
Note that various devices do not support any such data, including at least the Chateau LTE12. The icons change appearance and colour depending on state.
On the right hand size RAM and disk metrics are shown. MacroTik chooses a sensible units value automatically and generates a chart.
Grab the latest version from our MacroTik page!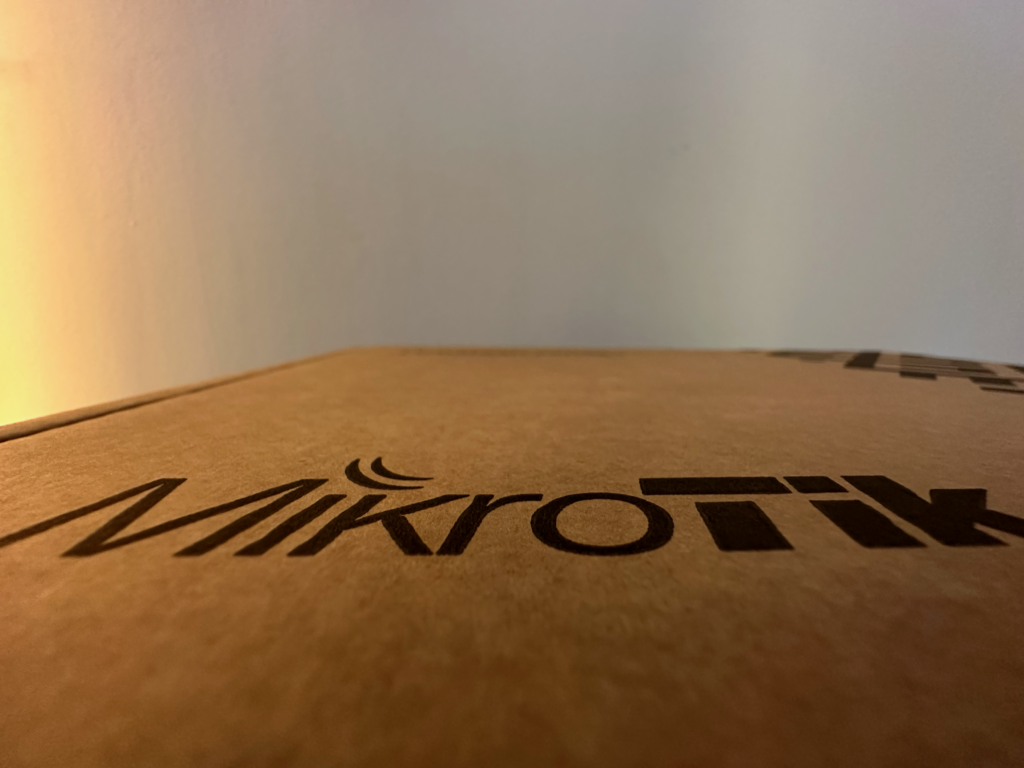 After a long, long wait for our order a MikroTik Chateau AX 5G turned up in the post today! This is MikroTiks flagship combination router/access point/LTE modem and features improvements over former models including Wifi 6, 5G, multi-gig ethernet and other improved specs across the board.
Anyway, here are the pictures you came here for…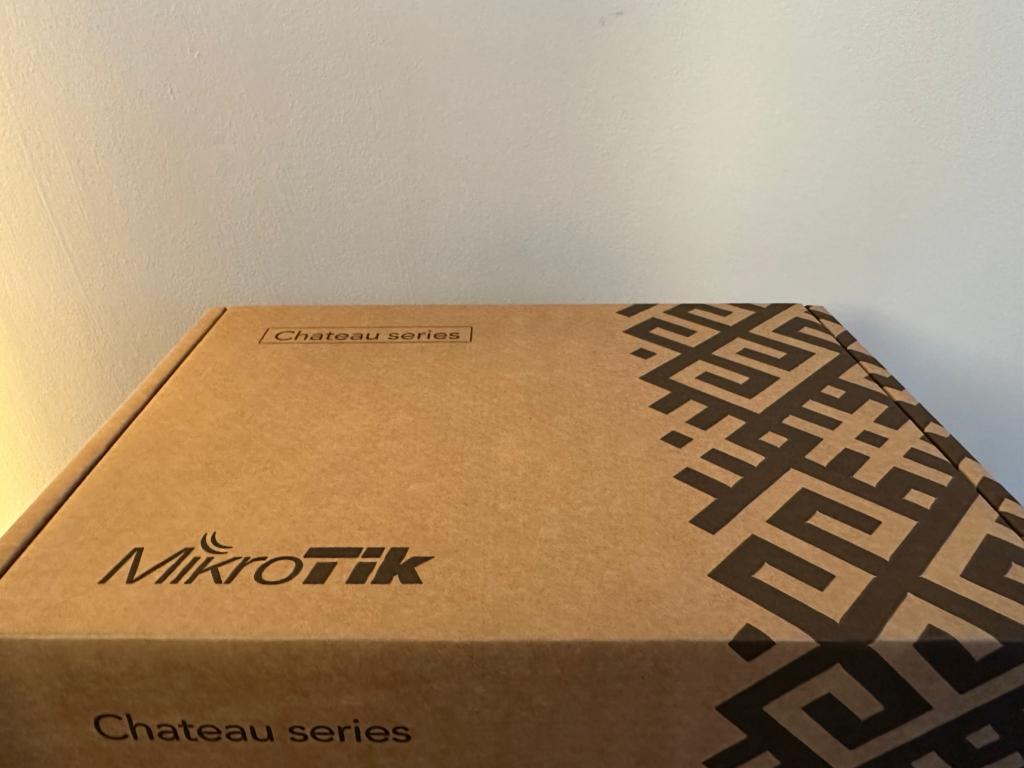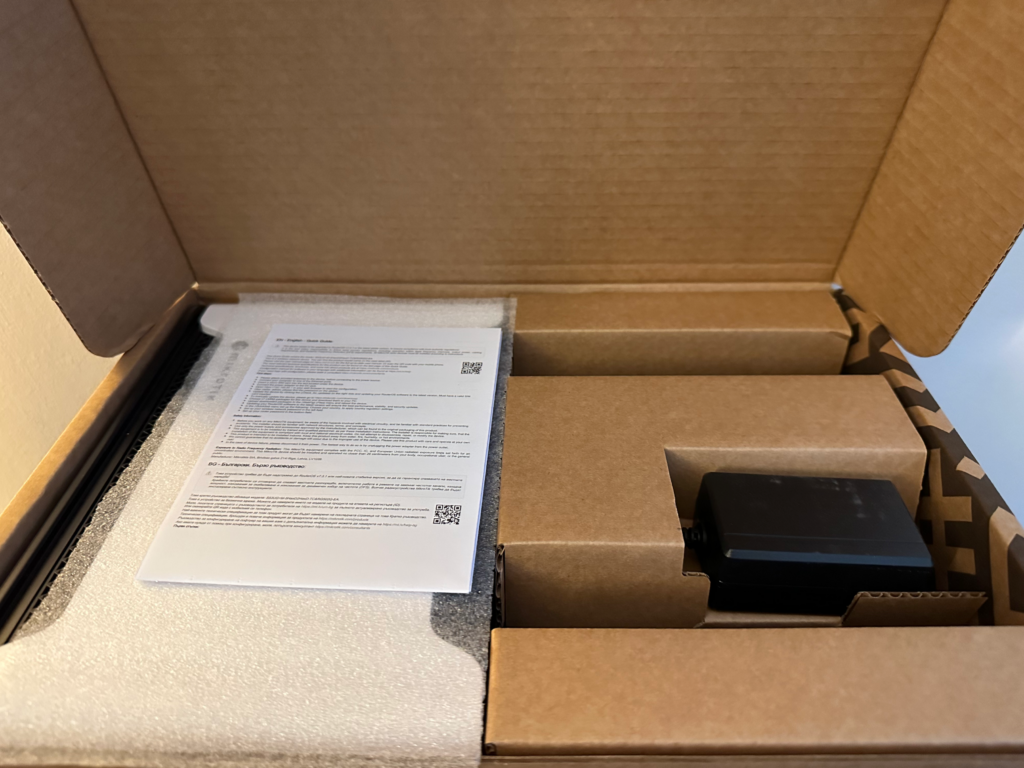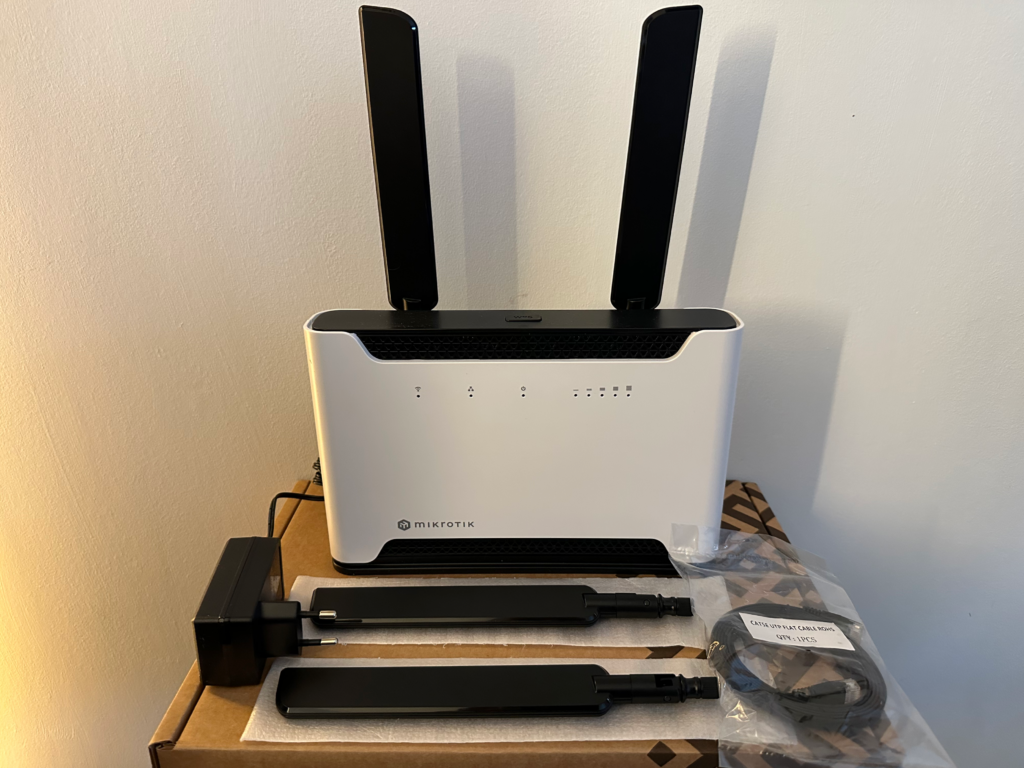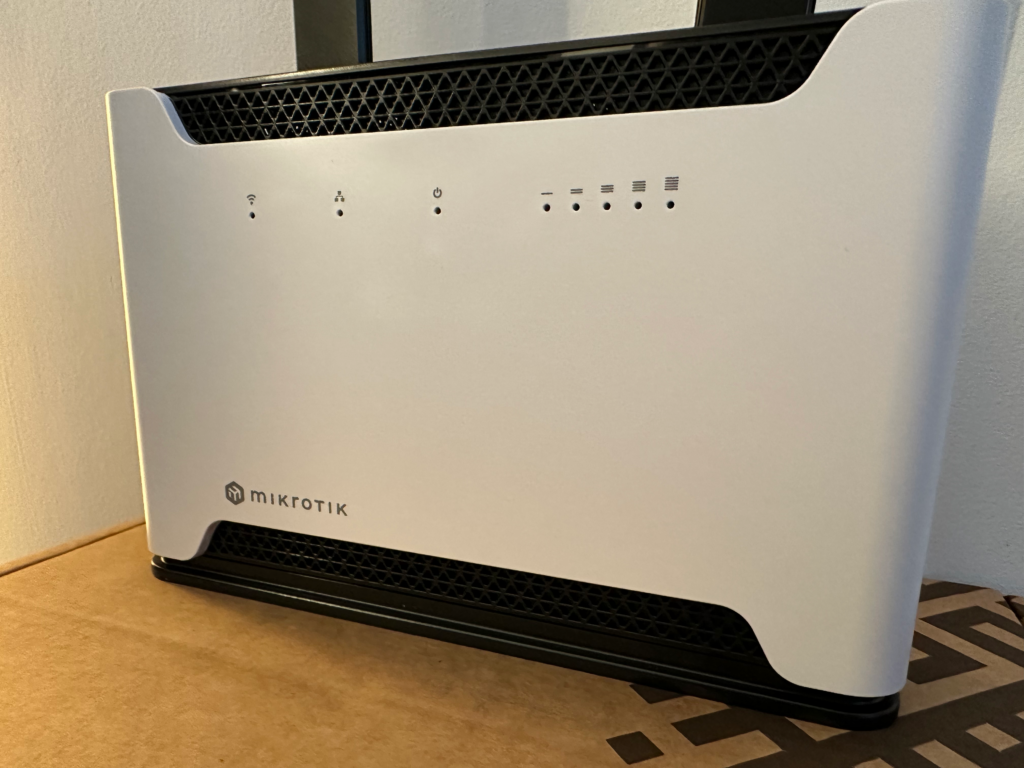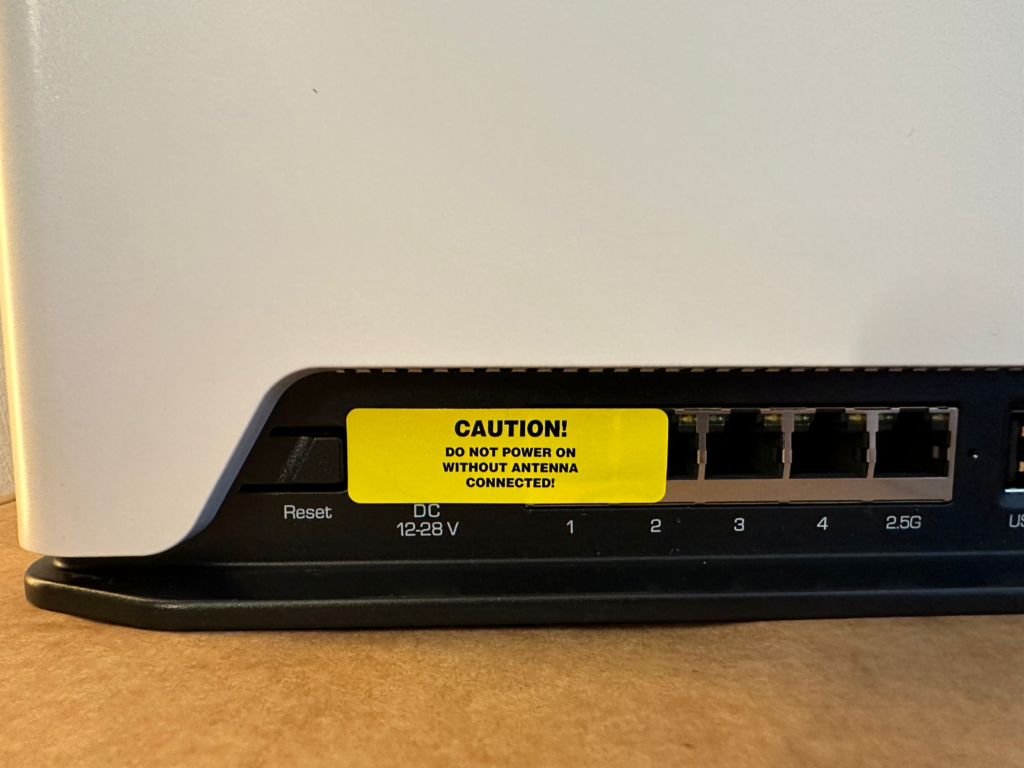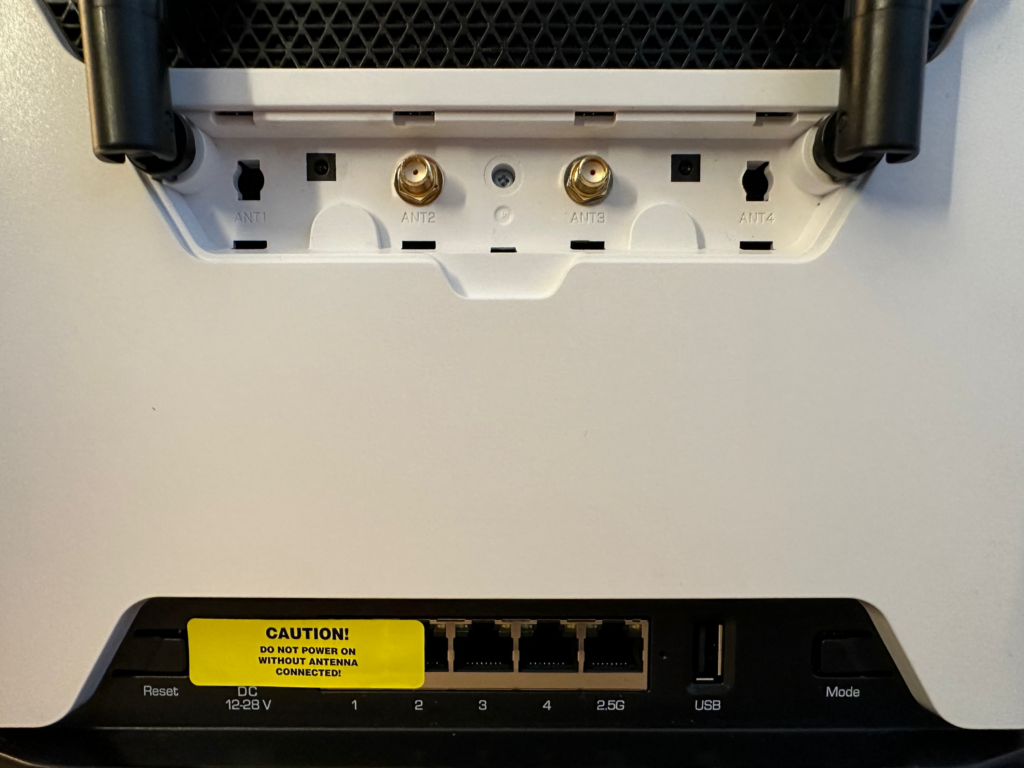 We hope you enjoyed the unboxing of the Chateau AX 5g. Another MacroTik release is just around the corner so stay tuned!
MacroTik 1.64 Beta is here!
This release contains a new settings tab for interface settings to let you control the size of the rows in the sidebar which can now be re-configured between small, medium and large sizes depending on your preference: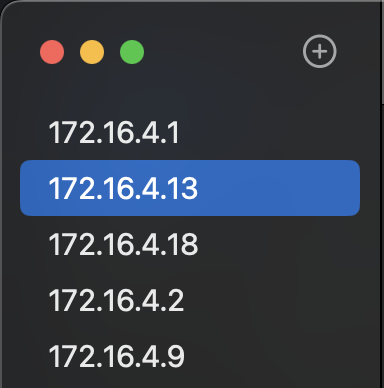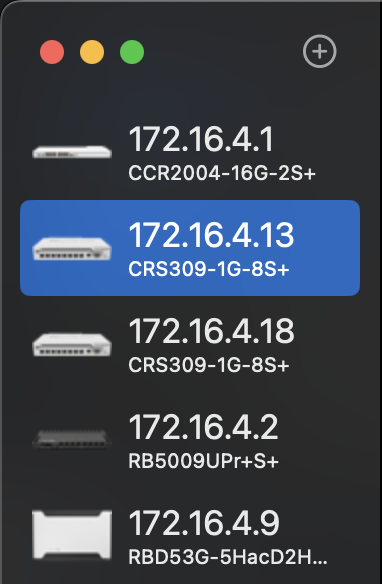 More information about MacroTik can be found on its web page here, where you can also download the latest version.